About Me
Name: Wahyu Ichwandardi
A father of Arwen the elf, Leia the princess & Neo the one.
A husband of Dita the fairy.

Happiest Baby on the Block: The New Way .....
by Harvey Karp, M.D

Brain Games for Babies, Toddlers and Twos: 140 Fun Ways to Boost Development
by Jackie Silberg
Bayiku Anakku
by dr. Purnamawati S. Pujiarto, SpAK, MMPed

Quality Time Anytime: How to Make the Most of Every Moment With Your Child
by Penny Warner
The English Roses
by Madonna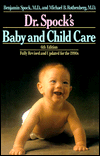 Dr. Spock's Baby & Chaild Care
by Benjamin Spock, M.D., and Michael B. Rothenberg, M.D.

Parent and Child: Getting through to Each Other
by Lawrence Kutner, Ph.D.
by Diane Stafford
Kreativitas & Keberbakatan
by Prof. Dr. S.C. Utami Munandar

High -Tech Heretic: Reflections of a Computer Contrarian
by Clifford Stoll

What to Expect When You're Expecting
by Heidi E. Murkoff, Arlene Eisenberg, Sandee E. Hathaway, B.S.N

Waiting for Bebe: A Pregnancy Guide for Latinas
by Lourdes Alcaniz

The End of Education: Redefining the Value of Schools
by Neil Postman


Thursday, September 27, 2007